My Current Favorite Beauty Products! (Healthy Living)
For this blog, I want to share my favorite beauty products with you! I am going to go with my top 3 for right now, and probably share 3 more each new month! If you are here reading this, my website is probably still very new. I hope that you go explore and let me know what you think of my little website baby! But for now, let's get into the faves: 
#1: Nourish Organic Ultra-Hydrating Face Cream
I chose this moisturizer a long time ago after 20 minutes of reading the ingredients of all the ones the store had to offer. I was looking for basic, simple, all natural ingredients. One thing that you guys will learn is that this has always been, and will always be, a huge deal to me. I am not a fan of putting nasty chemicals in or on my body- nor a fan of businesses that claim to have "healthy" products, but still have the most complex ingredient lists. 
This moisturizer really struck me because of its relatively simple ingredient list in which derives from natural products: Organic aloe barbadensis leaf juice, organic butyrospermum parkii (shea) butter, organic argania spinosa (argan) oil, autolyzed yeast, organic soy lecithin, organic citrus sinensis (sweet orange) essential oil, xanthan gum, organic oryza sativa (rice) bran extract, organic prunus amygdalus dulcis (sweet almond) oil, organic euterpe oleracea (acai) fruit oil, organic vegetable glycerin, organic punica granatum linn (pomegranate) seed oil, organic theobroma grandiflorum (cupuacu) butt
Although that seems like a lot, you should have seen some of the other things that I was reading... and none of the others had ingredients that derived from natural products like this. So, this is what I ended up with and I really like it!! 
#2: Befine Food Skin Care Exfoliating Cleanser
Do any of you receive an Ipsy bag once a month?? I used to! And have so many of their sample products that I still have yet to use! But, I was looking through my bathroom cabinet a few weeks back to find a cleanser, and what did I find? An Ipsy sample exfoliator. So, I tried it, and was sooo impressed by how it felt. And soo much more impressed by the ingredient list! The only down side is that I read a lot of reviews from others that received it from the Ipsy bag, and said that they ordered a full one only to find the product being very different than the sample! I am a little nervous about that and will stay away from ordering it off of Amazon.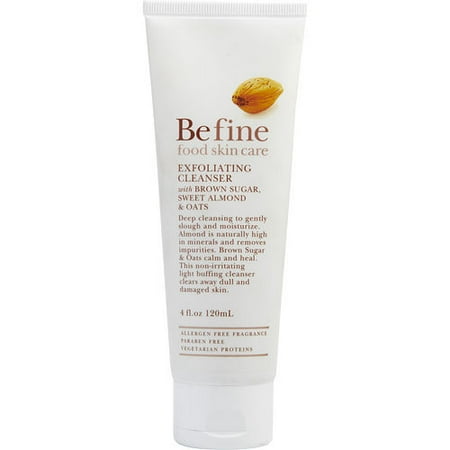 #3: SCRUNCHIES
This might seem like an oddly weird and basic one, but for real, obssessed. I have the curse of thin hair, which causes me to be extra careful about what I do with it. There are many tips that I can share about how to take care of your hair, but today the main one is to use scrunchies. They are so much more gentle on your hair and help prevent so much breakage. I highly suggest replacing them with your regular hair bands! (aaannddd they are so much cuter)
I hope that you guys enjoyed this beauty favorites post!! See you at the next one!
xoxo HB